Life Style
Culinary Wonders Unveiled: Your Passport to Food Adventures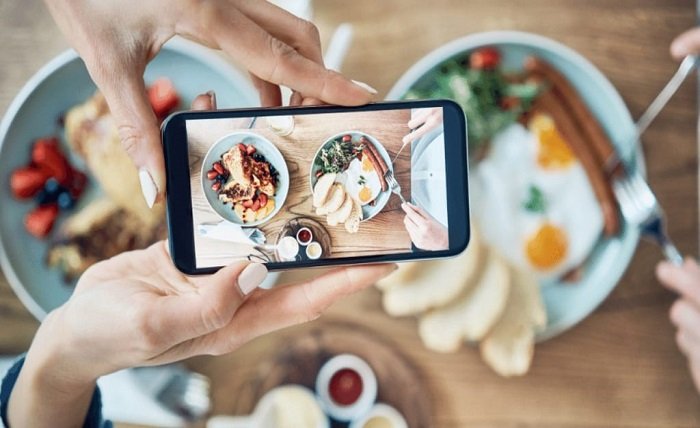 In a world where culinary experiences have become an integral part of life, Gourmet Traveller emerges as an indispensable companion for those who seek to savour the delights of gastronomy, whether near or far. This publication, a beacon for food enthusiasts and travellers alike, navigates the intricate pathways of culinary exploration, offering invaluable insights into where to eat, what to cook, and where to go. Here, you will delve into the world of Gourmet Traveller, uncovering how it has become an essential resource for individuals with an insatiable appetite for culinary adventure.
Where to Eat: A Culinary Compass
One of life's greatest pleasures for food lovers is discovering hidden culinary gems. This magazine is a trusted culinary compass guiding you to the most delectable dining destinations. Its pages are a treasure trove of restaurant reviews and recommendations, from cosy neighbourhood bistros to Michelin-starred establishments. Whether you're seeking a gourmet experience in your hometown or embarking on a culinary pilgrimage in a foreign land, it has your culinary cravings covered.
It's an essential resource for those who view dining as an art form, offering a curated selection of gastronomic adventures waiting to be explored.
What to Cook: A Culinary Playground
This publication doesn't just stop at dining out; it also invites you to explore the joys of cooking at home. Its pages are adorned with tempting recipes catering to novice and seasoned chefs. With an array of dishes spanning cuisines from around the globe, this magazine is your gateway to culinary experimentation and creativity.
Every recipe is presented in meticulous detail, from ingredient lists to step-by-step instructions. Whether you aspire to whip up a gourmet feast for a special occasion or seek daily culinary inspiration, Gourmet Traveller is your kitchen companion.
Where to Go: Embarking on Culinary Journeys
Beyond dining and cooking, the magazine encourages you to embark on epicurean adventures worldwide. The magazine offers detailed travel guides showcasing destinations that feast for the palate and the soul.
These travel guides are a gateway to immersive cultural experiences, where you can savour the flavours of a region while delving into its history and traditions. 
Culinary Trends: Staying Ahead of the Curve
The world of food is ever-evolving, with new trends and innovations constantly emerging. The magazine keeps you informed and inspired by highlighting the latest culinary trends and innovations. Whether it's the resurgence of traditional cooking techniques, the exploration of sustainable and local ingredients, or the fusion of diverse culinary traditions, this magazine ensures you stay at the forefront of the culinary world.
The Perks of Being a Gourmet Insider
Access to Exclusive Content:
Subscribers can access a wealth of exclusive content beyond what's available in the print edition. This includes online articles, additional recipes, behind-the-scenes glimpses of featured restaurants and chefs, and interactive content that enhances your culinary journey. 
Convenience Delivered to Your Doorstep:
A subscription brings the world of culinary exploration to your doorstep. You won't have to make a special trip to the bookstore or newsstand to get your hands on the latest issue. Instead, it arrives like clockwork, ready to inspire your dining and cooking adventures.
Exclusive Subscriber Discounts and Offers:
Subscribers often enjoy exclusive benefits, such as discounts on gourmet products, cooking classes, and even dining experiences at select restaurants featured in the magazine. Gourmet Traveller frequently collaborates with partners to provide special offers that enhance your culinary journey. 
In Conclusion: Nourishing Your Culinary Soul
In a world where culinary experiences are a source of joy, Gourmet Traveller stands as an essential resource for those seeking to indulge in gastronomy. A subscription to Gourmet Traveller opens the door to a world of culinary delights, ensuring you stay informed, boosted, and connected to the ever-evolving realm of gastronomy.